Paradigm Bridges Gender Gap Through Equitable Processes
Diversity, equity, and inclusion (DEI) had always been a core value for this environmental technology organization. To drive progress, the organization wanted to understand their unique challenges and opportunities and evolve their DEI strategy. They used Paradigm Blueprint to assess their DEI maturity, and partnered with Paradigm on an inclusion survey to better understand how employees from different backgrounds experience the culture. When evaluating the data from both, Paradigm identified a critical gap — women were having less positive experiences than men when it came to getting their voice heard and believing that decisions are fair. Women also scored lower than men on belonging, and felt less positive about the company's commitment to diversity.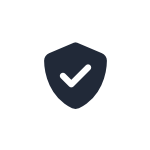 30% point increase in employees who believe in building diverse teams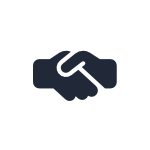 93% of women now feel they belong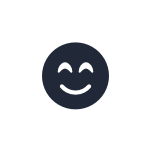 10% point increase in employees who believe values DEI
Building the Strategy
With those findings, Paradigm and the organization's people team developed a tailored strategy focused on building a stronger culture of inclusion, reducing differences in experiences across groups, and increasing representation in key areas. 
According to the organization's Director of People, "Paradigm put together a checklist of things that the organizations needed to prioritize. It was good for me to see the breadth of what would be best practices when the strategy was fully implemented, that was really helpful." 
To help build alignment, Paradigm hosted leadership sessions that were critical to getting everyone on the same page and bringing the new strategy to life. 
Executing the Strategy
With leadership's buy in and Paradigm's continued guidance, the organization implemented several initiatives including:
Communicating the company's DEI strategy, its goals, and its progress at multiple company-wide townhalls. 

Building out nuanced role-level competencies so employees understood what it takes to grow.

Provided ongoing advising on the implementation of DEI efforts, and coaching for leadership.

A follow up inclusion survey to understand the impact of the new DEI initiatives.