NerdWallet Improves Representation Through Work with Paradigm
In 2009, Tim Chen and Jack Gibson founded NerdWallet to bring clarity to all of life's financial decisions. Thirteen years later, NerdWallet is a public company that's helped millions of people and employs hundreds of "nerds." NerdWallet has understood the critical importance of Diversity, Equity, and Inclusion (DEI) for years, both for its workforce and the external communities it serves. The company has worked to drive equity by moving its own capital to credit unions, providing advice for consumers on how to invest in racial justice, and partnering with the NAACP on combating the dangers of payday loans.
In 2020, when NerdWallet transitioned to a remote-first workplace and brought in new Chief People Officer Lynee Luque, they knew they had the opportunity to get even more ambitious with their DEI efforts.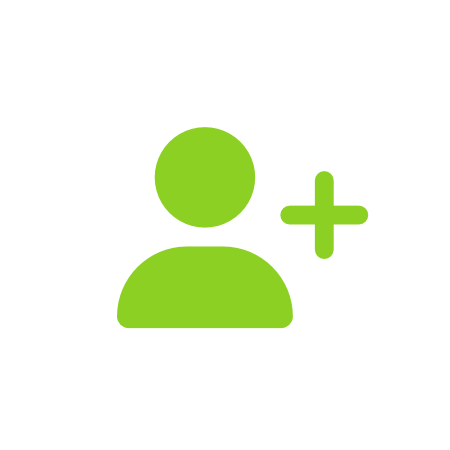 +4pt increase in representation of employees of color in just a year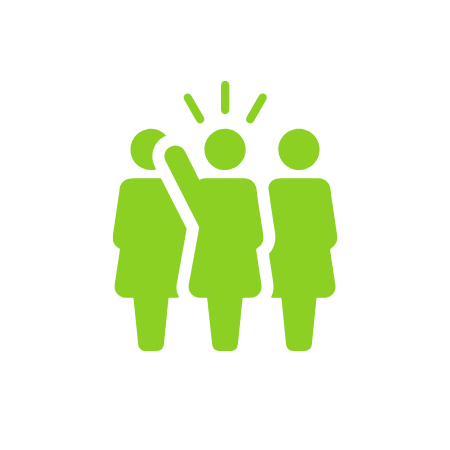 41% of leadership team is now women
Prioritizing Diversity, Equity, and Inclusion (DEI) in a Remote First Organization
Luque and the NerdWallet executive team wanted to take deliberate action by getting more data-driven with their efforts, and creating more structured programs and processes. According to Luque, "One of my favorite things is adding structure and accountability to organizations around DEI and I saw this really strong opportunity with the pivot to remote first and diversifying the tech industry. COVID actually gave us that opportunity to do more."
With the goal of developing and implementing a refreshed, remote-first DEI strategy, Luque reached out to Paradigm who she had previously worked with at other organizations.
"Before hiring a head of DEI, I wanted to take the first year to get to know the culture of the company. I brought in Paradigm as my supplement since DEI was their speciality and asked if they had any other types of DEI offerings. They told me about their strategic consulting model, which was new for me since I hadn't used Paradigm in that capacity before," she said.
Strategic Consulting with Paradigm
By early 2021, NerdWallet brought on Paradigm, who began by conducting interviews and facilitating a collaborative strategy development session with NerdWallet's senior stakeholders.
First, they focused on brainstorming NerdWallet's DEI vision statement, which they refer to as their Northstar. This provided a foundation that Nerdwallet's teams could build upon as an organization.
"We could start with all the tactics and training, but our Northstar statement was one thing that was really missing for the organization and the support that Paradigm provided was excellent." Luque explained.
During the strategy session, senior stakeholders were able to step back and answer the question, 'who are we and what are we really trying to achieve with our DEI efforts in the long run?'
Setting Goals
In addition to the Northstar statement, Paradigm and Nerdwallet worked together to identify measurable goals, focused on increasing the representation of the following groups over a three-year period:
Women in leadership;
Women in tech; and
Underrepresented employees of color
These underrepresented groups were identified based on data showing where the biggest gaps were and prioritized based on the roles Nerdwallet was hiring for — this approach helped the company to make fast progress and gain momentum.
Executing the DEI Strategy
Paradigm and NerdWallet then started executing on their DEI strategy and roadmap.
Part of the DEI strategy included education for executives. Paradigm worked with Luque and the CEO's direct reports to design and facilitate an Inclusive Leadership session focused on helping them identify the behaviors and strategies they needed to implement, act upon, and model day-to-day. Following the Inclusive Leadership session, executives engaged with Paradigm in one-on-one coaching sessions that helped them take action following the training.
Nerdwallet's DEI strategy included several additional initiatives that were effectively implemented in 2022:
Investing in Emerging Leadership Pipeline – NerdWallet launched the Career Accelerator Program (CAP) as well as the Leadership Empowerment Accelerator Program for women (LEAP) to help  increase the success of women and other underrepresented groups within the organization.
Setting Pipeline Goals with the Recruiting Team – The recruiting team set goals to increase diversity in the candidate pipeline, then sourced underrepresented talent at job fairs, changed the way they screened candidates, and proactively identified college students and graduates from underrepresented backgrounds.
Launching the Inclusive Leadership Hiring Program – NerdWallet's recruiting team also implemented an Inclusive Leadership Hiring Program, which provides interviewers with training and builds structured processes to ensure everyone involved adheres to careful bias-avoidance practices.
Investing in Employee Resource Groups (ERGs) – NerdWallet has five groups that serve as advocates for inclusion in the workplace and provide input and guidance to management on a variety of topics. In 2022, NerdWallet focused on increasing structure and support for these ERGs, NerdOut, NerdParents, NerdWomen, Women in Data & Engineering, and Nerds of Color.
Continuing Organization-wide Training – NerdWallet has helped employees foster inclusion by providing DEI training for years. In 2022, using Paradigm Reach, they continued their blended learning journey with a combination of instructor-led and online training.
"At NerdWallet, we aspire to foster an inclusive culture that allows all Nerds to grow their skills, contribute, and thrive with the confidence of belonging"