Paradigm Equips F5's Employees With Actionable DEI Strategies
F5 is a multi-cloud application services and security company committed to bringing a better digital world to life.​​​​​​​ F5 partners with the world's largest, most advanced organizations to secure and optimize apps and APIs anywhere.
As a cornerstone to their human-first and high-performance culture, F5 is committed to creating a diverse and inclusive workplace where everyone can be themselves and reach their full potential.
As part of their diversity, equity, and inclusion (DEI) efforts, the company wanted to implement a DEI training program that gave all employees foundational knowledge of DEI topics and then provided guidance and resources for continued learning throughout the year.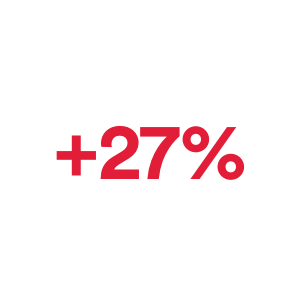 percentage point increase in employees understanding of strategies they can use to foster inclusion
Impressed with Paradigm's focus on impact and innovative approach, F5 chose Paradigm Reach blended learning to support their strategy. Their three-pronged DEI education approach includes:
Asynchronous learning: First, employees learn a curriculum of content on their own in a psychologically safe environment using Reach's library of courses and microlearnings. Then, they are provided with resources to go deeper into identity and topical areas.
Group learning: Then, learners are presented with a variety of opportunities to engage with others for peer learning. For example, F5 has a chat channel employees can join, they receive invitations to join panels, seminars, and workshops from their Employee Inclusion Groups, and are provided resources to support team conversations using Reach's discussion guides.
Tools: Finally, F5 uses Reach's resources — like checklists and strategy overviews — to help employees take action toward building a culture of inclusion and belonging.
"This course is amazing. It helped me see how every person can have a grade of unconscious bias in our day-to-day life, and the importance of identifying thoughts, beliefs, and actions that are related to bias that affects us and also people around us. The course was so helpful for me."