OCHIN senior leaders bring DEI learning to life with Paradigm Reach
OCHIN—a nonprofit leader in equitable health care innovation and a trusted partner to a growing national provider network—works toward a vision of well-being and good health for everyone. In line with their health equity mission, the organization also embodies equity from within, nurturing a representative, fair, and inclusive workplace for all employees.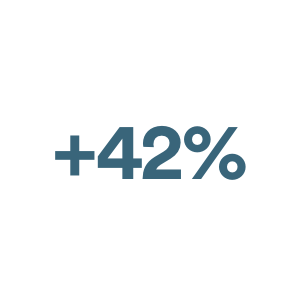 percentage point increase in employees' understanding of strategies to foster inclusion
With its health equity mission in mind, OCHIN's Vice President of People and Culture LisaMarie May focused on evolving and scaling an impactful diversity, equity, inclusion, and belonging (DEIB) program for OCHIN's workforce. She quickly identified two key areas for success:
Helping employees understand how to advance DEIB in their everyday work.
Giving employees tangible tools and resources they could use to do so.
To reach these goals, May evaluated potential partners and determined that Paradigm's approach to DEIB education, including the wealth of resources combined with a focus on translating learning to action, was the best solution for OCHIN. The organization used the Paradigm Reach blended learning platform as their foundation, building a tailored learning journey for various employee audiences that combined full courses, microlearnings, and downloadable resources.