Paradigm Partnership Moves the Needle on Diversity and Inclusion for Airbnb
About Airbnb
Airbnb is a trusted community marketplace for people to list, discover, and book unique accommodations around the world—online or from a mobile phone or tablet. Founded in August 2008 and based in San Francisco, California, Airbnb's mission is to create a world where people can belong when they travel by being connected to local cultures and having unique travel experiences. Its community marketplace provides access to millions of unique accommodations from apartments and villas to castles and treehouses in more than 65,000 cities and 191 countries.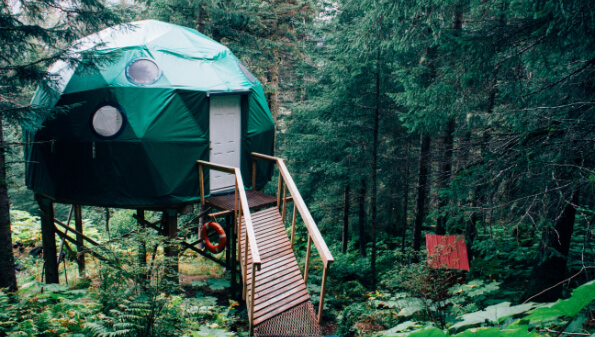 Increased female engineering population from 15% to 20%
Percentage of women in leadership grew from 25% to 30%
Partnership with Paradigm
Airbnb partnered with Paradigm to evaluate the current state of diversity and inclusion in the company's technical organization. Paradigm focused on uncovering barriers to diversity and inclusion and identifying what was working well, in order to develop a high-impact strategy and ensure successful implementation. Paradigm collaborated with Airbnb on this effort for over a year. Each week, Airbnb's Tech Diversity Leadership Team—a group that included both Airbnb's head of engineering and a Paradigm representative—met to focus on strategies for increasing representation by attracting and hiring a diverse workforce, and strategies to boost belonging through efforts focused on employee development and organizational culture. Mike Curtis, Airbnb's VP of Engineering, explains that Paradigm started by equipping the technical organization with a data-driven diversity and inclusion strategy that would act as a foundation for the organization's efforts. Importantly, Paradigm partnered with leaders on the team to objectively assess situations and to be more cognizant of inclusive language. The other benefit of Paradigm's ongoing consulting work was helping Airbnb focus on efforts that had been proven to move the needle at other companies. Curtis says,
"There's a lot of energy to do good things, to do the right thing, and to create supportive and inclusive environments for everybody. But a lot of that energy was not very well directed, and Paradigm helped us focus it on things that were impactful."